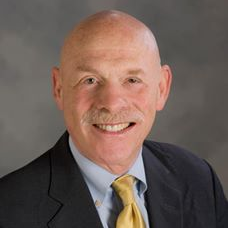 Training and reputation
Following graduation from Harvard University and Cornell Law School with honors, where he served as an editor of the Cornell Law Review and was selected to the Order of the Coif, Robert L. Flanagan has built a reputation as an effective lawyer for almost three decades.
Qualifications
He has been admitted to the practice of law in Maryland since 1977. His law practice has focused on many diverse areas of litigation in state and federal courts as well as administrative bodies.
Robert L. Flanagan has been a trusted advisor and a fierce advocate helping his clients resolve disputes and defuse potential conflicts. He responds with care and attention, understanding that his clients are entrusting him with critical business and personal matter. Listening effectively is an important ability that he brings to his role as legal adviser and advocate. Robert L. Flanagan's communications skills are widely recognized. He takes pride in meeting the highest standards of ethics as a lawyer and public servant.
Public service
Robert L. Flanagan was nominated by Governor Robert L. Ehrlich and confirmed by the Maryland Senate in 2003 to serve as the state's Secretary of Transportation, a position he held until 2007. Many important legacy accomplishments of the Ehrlich Administration arose from his leadership of the Maryland Transportation Authority, the Maryland Department of Transportation and its five modal agencies. Prior to this appointment, Robert L. Flanagan was a leader in the Maryland House of Delegates for sixteen years representing Howard and Montgomery Counties as a member of the Appropriations and Judiciary Committees. He served for 6 years as Chair of the Howard County House Delegation to the General Assembly. He was a member of the Howard County Human Rights Commission 1985-86.
More details about Robert L. Flanagan's public service can be found in the website of the Maryland Archives and at Wikipedia.